We're here for your outdoor space
We believe that everyone deserves an outdoor space that brings them joy. Whatever your budget and your outdoor dreams, we'll help you transform your garden, giving you a place you'll love for years to come.
Our one stop shop means no more shopping around; you can easily find all the hard landscaping supplies you need for your garden and be confident in their quality.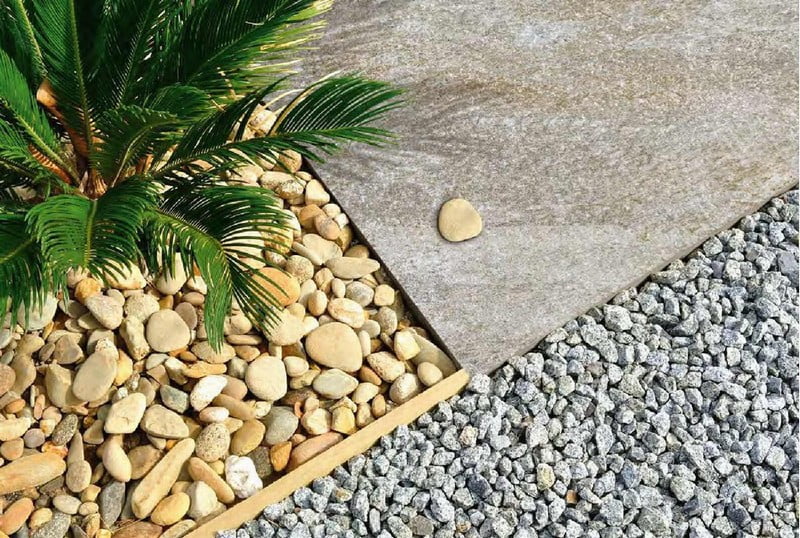 Over three generations, we've come to know what home-owners, landscape contractors and designers need when sourcing garden materials. That's why we offer over 2500 landscaping products including paving, decking, fencing, aggregates and much more, all carefully selected for quality, style and value. To make life easier, we'll also pre-seal your natural stone and source special items if you need them, helping you create a truly unique garden.
Hassle-free quick delivery
We deliver locally and nationwide, usually within 48 hours and next day for Trade Pro account holders. Just order online, pick up the phone or come in to see us. And if your access is tricky, we can usually find a way with our range of delivery vehicles.
Unparalleled product knowledge
Our own teams of landscapers install our products day in day out. This means we have an excellent understanding of how they work in practice on the ground and make sure we only source the best.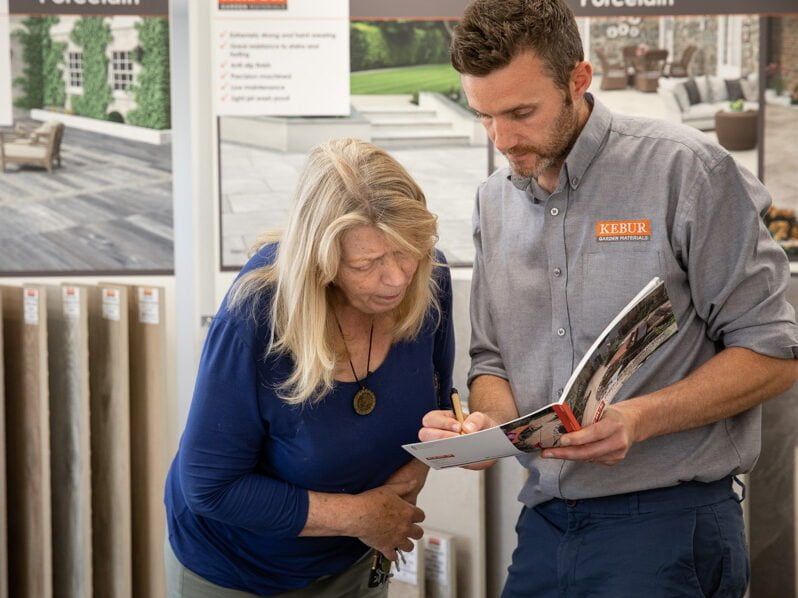 Friendly expert advice
Whatever size your garden project, we'll help you every step of the way from the moment you get in touch: from choosing the right products and quantities, to delivery and advice on aftercare. If you'd like to see paving options laid, visit our indoor and outdoor displays.
Passionate and experienced team
With diverse backgrounds in landscaping, engineering, retail and business, between us our team has a keen eye for product design and quality, managing a tight operation and putting our customer at the heart of all we do.
Driving high standards in landscaping
As active members of the Horticultural Trades Association and the Association of Professional Landscapers,  we love working with others to develop skills in the garden and landscaping industry. And we're proud of the Gold RHS and APL Awards that our landscapers have achieved.
Reducing our environmental impact
We're focused now, more than ever, on reducing our environmental impact. That's why we strive to source the most environmentally responsible materials. These include ultra-low carbon cement, peat-free compost, a wide range of products with recycled content, and responsibly sourced timber (from suppliers including KDM and SAiGE). As well as using 100% renewable electricity, we've invested in LEDs, PIR sensors and new glazing to improve the efficiency of our buildings. We've upgraded all our HGVs to lower emission, fuel efficient Euro 6 engines, we operate a Cycle to Work scheme for staff and offset the carbon emissions for all our forklift fuel. With strict systems in place for separating and recycling waste, all our timber and green waste goes to make biomass and compost. And there is lots more to do, outlined in our Sustainability Framework.
Bringing the benefits of gardens to our communities
As a local business, we love nothing more than improving outdoor spaces for our community. Every year we donate thousands of pounds worth of new garden materials for community gardens, and we donate many tonnes of unsellable materials, diverting them from landfill. We are proud to belong to the Federation for Small Businesses and to work with local charity/ business partnership Community Matters Partnership Project, connecting outdoor projects with volunteers.
Firmly committed to treating all our people fairly
This includes everyone involved in supplying our products, none more so than our suppliers of natural stone paving. We expect suppliers to ensure working terms and conditions meet or exceed the standards in the Ethical Trading Initiative Base Code.

We love to have visitors on site and know how important this is when choosing products. We regularly update our indoor and outdoor displays to show our wide range of materials and how they could look in your garden. Our friendly team will be delighted to show you around and help you find the right product for your needs. Please follow signs for Showroom when you arrive and observe all health and safety signs and instructions when visiting our site.
Children
We are sorry children are strictly not allowed in our yard as it is a busy working environment with heavy machinery. This means there are some products you may not be able to view if you have children with you. If you do need to bring children into our display areas or showroom please supervise them extremely closely for their safety.
Contact us to find out more
SIGN-UP & SAVE!
Sign up and stay up to date on all the latest news from Kebur. Be the first to hear about our special offers!