As a long-established family-run business, we at Kebur believe in supporting and connecting with our local community. Over the years we've donated tens of thousands of pounds worth of materials to schools, clubs and charities, helping to bring the positive power of gardens and nature to their communities.
Kebur Community Projects
Our gardens and outdoor spaces have never been more important to our wellbeing and to wildlife. So, every year we donate £3000 worth of garden materials from our store to three ambitious projects that are transforming their spaces for people and nature.
Whether it's a peace garden, community allotment or a play space, if you're a school or not-for-profit group with ideas for improving your outside space, we love nothing more than to help our communities to grow! See how we've helped previous winners below. And get more ideas on growing in your community.
We're delighted to be working in partnership with CMPP (Connecting Business with Community). This means, if you need boots on the ground to get the project done, CMPP can connect you with volunteers from local business.
Who can enter?
Any community group in Surrey, North-East Hampshire or South-East Berkshire can enter.
When's the deadline?
Entries for 2024 will open in the Spring. Keep an eye on this page and our Facebook and Instagram for details.
Transforming community outdoor spaces
Spaces for Growing – winner of Kebur Community Project 2023
The winning project for 2023 is to transform a green space in North Town, Aldershot, into a community green space. The aim is to create a nurturing environment for connection, wellbeing and a greener future for all residents.
The judging panel (which included members of local community groups and broadcaster, Peter Gordon) chose Spaces for Growing because it aims to provide accessible outdoor green space for people of all ages in the local community. Said Jo Holtom, Kebur Business Partner, 'We are delighted to be supporting this exciting project get off the ground; Spaces for Growing promises to deliver so much social and wellbeing benefit for local residents. And we love that the project will also improve biodiversity in an urban area and encourage environmental awareness'.
Farnborough Grange Nursery and Infant School – winner of Kebur Community Project 2022
These winners in 2022 developed their beautiful willow dome into a cosy reading area at the nursery and infant school with a winding path that connects children with nature and stimulate their imagination.
The Green Hub Garden – winner of Kebur Community Project 2021
The Green Hub Project for Teens was chosen for its potential to have a significant impact on local young people with mental health needs.
The Green Hub is a local community project offering social and therapeutic horticulture therapy to teenagers between 13 and 18 years with low to moderate mental health issues.  In partnership with the NHS, they enable teen referrals to enjoy nature, while gardening alongside and interacting with skilled volunteers and other teenagers.
Ready 4 Action weekend – May 2019
Pictured left, Kebur Tony congratulates Danny from the Matrix Trust. This garden was one of many that were revived with support from their huge team of volunteers and Kebur Community Challenge. The garden was in quite a state when the beneficiaries moved in. By using railway sleepers provided by Kebur, volunteers built a permanent retaining wall to make the garden safe for the family to use again.
St Peter's Primary School forest school area – March 2018
Children from St Peter's Primary School in Farnham enjoy learning outside whatever the weather under their forest school canopy. We were delighted to make this possible by donating materials for the canopy.
More winners of the Community Project Awards 2023
Kebur has awarded free materials to Freemantles School to develop a sensory garden that will benefit children of all ages within their school. Farncombe Community Garden will also be awarded materials to help turn part of their derelict field into a sensory garden for the whole community, including the local GP practice, care home and schools.
More winners of the Community Project Awards 2022
Kebur awarded free materials to Challengers to develop an outdoor vegetable project for the benefit of children with disabilities and their families (pictured above).
In 2022 Kebur also gave Badshot Lea Community Association cobble stones and paving slabs to complete their wildlife pond which is open to the whole community. The wildlife pond has increased the biodiversity in the garden and children use the paved area for pond-dipping to learn about wildlife.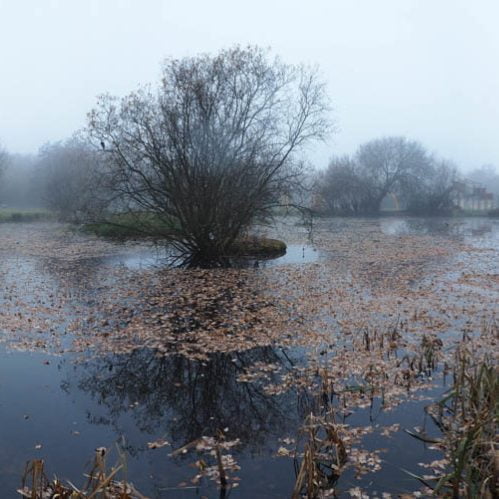 Supporting local wildlife
With our site in Lynchford Lane at the heart of the Blackwater Valley, we are pleased to be a corporate member of the Blackwater Valley Countryside Trust (BVCT). The Trust helps valley residents get the most out of living here through events, walks, talks and projects that improve our local environment. Alongside its membership scheme, the Trust links with local businesses like Kebur that aim to support and improve the environment. The Trust has some great ideas for wildlife-friendly gardening.
Owlsmoor Primary School Friendship Garden – April 2018
This Sandhurst primary school was voted the 2018 winner of the Kebur Community Challenge (see below). Our donation of £2000 of garden materials helped to revive the school's Friendship Garden for Lily. Lily sadly and suddenly lost her life due to sepsis in 2017. We were touched by the support from so many people who voted for the project. They clearly felt the garden was a really important place for reflection and needed extra help and materials. We think the finished space looks like the perfect place for pupils to relax and take time out.
SIGN-UP & SAVE!
Sign up and stay up to date on all the latest news from Kebur. Be the first to hear about our special offers!