Description
This Black Indian Limestone paving has a flat, lightly textured surface with handcut edges to give a stunning traditional finish, also suited to contemporary designs. Slabs are calibrated to 22mm, giving them an even thickness, which makes laying easier. Black Limestone is available in a convenient mixed size patio trade pack and in individual sizes. Also known as Kota Black, Cuddapah or Kaddapa Black, the dark black colour will tend to fade to a lighter grey over time.
Like all our Natural Stone trade packs, we source our Black Natural Limestone paving with care to bring you outstanding quality and value.
Each trade pack covers 15.3m2 and contains 13 of 900×600, 13 of 600×600, 13 of 600×290 and 9 of 290x290mm slabs.
Matching Black Limestone setts are available.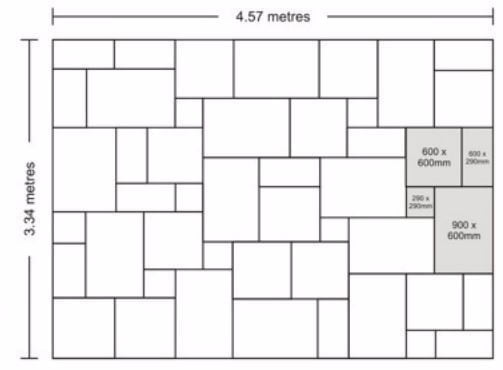 All sizes are nominal.