Description
July offer: 10% off trade packs and 900 x 600 size
This Yellow Limestone paving comes in a convenient mixed size patio pack that is carefully sourced to offer you outstanding quality and value. The yellow colour features attractive shading variations of yellow and gold with some green hues and copper markings. Also known as Tandur Yellow, this Indian Limestone has a flat, lightly textured surface with handcut edges. Yellow Limestone paving can create a stunning traditional finish and is also suited to contemporary designs. Slabs are calibrated to 22mm, giving them an even thickness. This makes laying easier.Available in 15.3m2 mixed sized trade packs and individual 900x600mm slabs.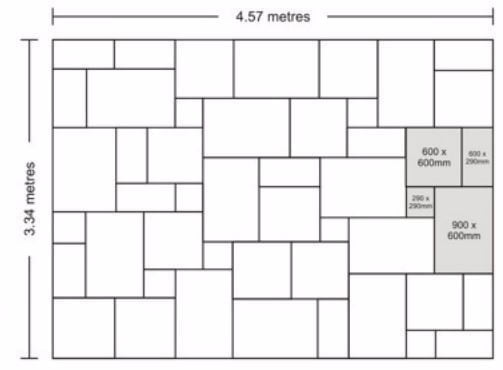 All sizes are nominal.
Please note yellow limestone when laid is a strong material. However it can be brittle. Whilst we take measures to protect the stone as best we can, damages do unfortunately happen in transit. We will replace any slabs that arrive broken, but please handle with care.