Description
Kebur Contempo Elite Sandstone Buff is a sawn Indian sandstone that is shotblasted to provide a finely textured but flat surface for a clean and modern look. This warm coloured paving features caramel and honey coloured veinging and has shading variations that adds interest.
Sizes: Elite Sandstone Buff is available in a convenient mixed size patio pack. Each patio pack covers 15.3m2 and contains 13 of 900×600, 13 of 600×600, 13 of 600×295 and 9 of 295x295mm slabs.
We highly recommend sealing this stone and can pre-seal it for you.
With every purchase of this product, you'll be helping to fund vital work to plant trees and protect established woodland.
Patio Pack laying pattern: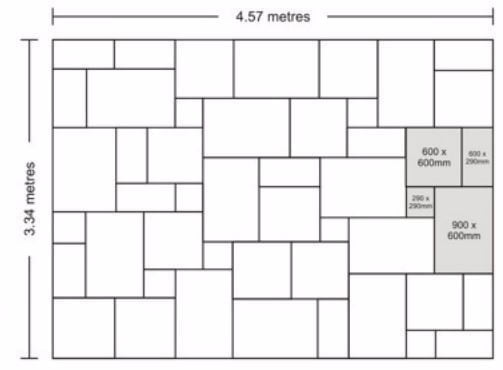 All sizes are nominal.