Supporting our community
As a long-established family-run business, we at Kebur believe in supporting and connecting with our local community. Over the years we've helped schools, clubs and charities to bring the positive power of gardens and nature to their communities. Here are just some of the projects we've supported…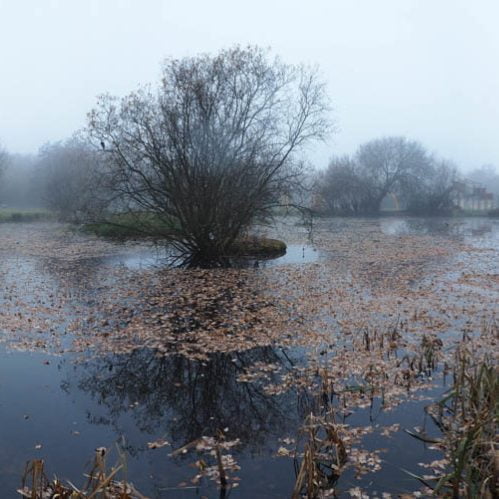 Supporting local wildlife
With our site in Lynchford Lane at the heart of the Blackwater Valley, we are pleased to be a corporate member of the Blackwater Valley Countryside Trust (BVCT). The Trust helps valley residents get the most out of living here through events, walks, talks and projects that improve our local environment. Alongside its membership scheme, the Trust is building links with local businesses like Kebur that aim to support and improve the environment. We're excited to be able to support and share the valuable work the BVCT is doing for our community. The Trust has some great ideas for wildlife-friendly gardening and helps us share these on our regular blog.
Kebur Community Project 
Every Spring we run a Kebur community project, inviting schools, clubs and societies to enter with ideas for how they could use £2000 worth of garden materials to improve their facilities.
The Winners :
2020 The Fountain Centre, Guildford will use the materials to improve their garden so that cancer patients and their families can go outside and have the feeling that they are not in a hospital
2019 The Matrix Trust, Guildford; Ready 4 Action Annual Social Action Project. Materials have been used by 200 local volunteers to repair fences and make gardens safe and secure for those who are physically or financially unable to do so for themselves.
2018 Owlsmoor Primary School, Sandhurst; Lily's Friendship Garden
2017 Fernhill School (Farnborough); memorial garden for Stacey Burrows
2016 Sebastian's Action Trust (North Waltham); pathways for a respite home for seriously ill children
2015 York Road Project (Woking); helping the homeless and creating a community garden
2014 Weybourne Infants School; wildlife learning area complete with summerhouse
2013 St Michael's Project Group (Camberley); community gardens
2012 Cove School; gardening and eco club built vegetable patches/raised beds
2011 Change of Scene (Rowledge); laid pavement to prevent children having to walk through mud
2010 Ticehurst Nursing Home (Aldershot); improved garden and paths
2009 Hawley Scout Group; fenced off area to make camping safe, built rockery for climbing
Pictured left, Kebur Tony congratulates Danny from the Matrix Trust. This garden was one of many that were revived with support from their huge team of volunteers and Kebur Community Challenge. The garden was in quite a state when the beneficiaries moved in, but they had made a lot of effort to tidy it up. However, a big hole was found in the lower level of the garden. The beneficiaries had tried to build a retaining wall but it wasn't a permanent solution and the cost of building it properly was prohibitive for them. By using railway sleepers provided by Kebur, volunteers built a permanent retaining wall to make the garden safe for the family to use again.
Owlsmoor Primary School Friendship Garden – April 2018
This Sandhurst primary school was voted the 2018 winner of the Kebur Community Challenge (see below). Our donation of £2000 of garden materials has gone to reviving the school's Friendship Garden for Lily, who sadly and suddenly lost her life due to sepsis in 2017. We were touched by the support from so many people who voted for the project. They clearly felt the garden was a really important place for reflection and needed extra help and materials. We think the finished space looks like the perfect place for pupils to relax and take time out.
St Peter's Primary School forest school area – March 2018
Children from St Peter's Primary School in Farnham enjoy learning outside whatever the weather under their forest school canopy. We were delighted to make this possible by donating materials for the canopy.
Kebur Community Challenge award – May 2017
We announced Fernhill School in Farnborough as our chosen winner of the Kebur Community Challenge 2017. Our donation of £2000 of garden materials has gone to creating a memorial garden for Stacey Burrows, who tragically lost her life aged 16, while running in Aldershot.